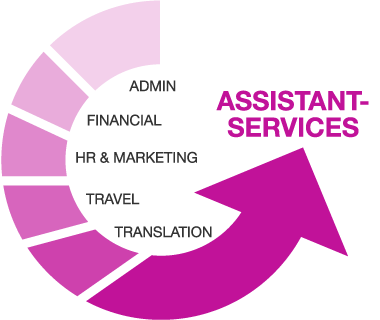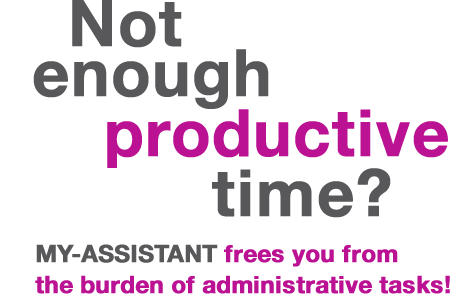 YOUR external all-round support

The my-assistant team helps clients – for example business owners, CEOs and managers – to focus on essential work, unhampered by time-consuming administrative tasks.

In turn, departments can also benefit from additional support for overloaded employees: necessary ancillary tasks are professionally performed for an agreed period of time.
my-assistant allows companies to purchase extra support services according to demand in order to compensate for staff shortages, for example in the office. Purchasing services according to demand reduces fixed staff costs for companies
- you only pay for what you need.

my-assistant provides services to all branches requiring professional support in the administrative sphere.
The scope and duration of this external support is decided on a case-by-case basis.
Our customers thus put together their own individual package, and receive professional support in line with their requirements.